Establishing TruRain as the definitive Bundesmann tester
The most significant aspect of any new instrument development at James Heal, is to put the 'user' at the heart of design. This means focusing on what their current challenges are, what they are trying to achieve from the test, the relevant test methods and standards, and crucially – the usability of the instrument in day-to-day use.
Whilst the Bundesmann instruments have been around for many years, and have been established as 'the standard' testers for water repellency testing, unfortunately, they have suffered from a reputation of being "difficult and messy" to use.
As part of the development process for TruRain, we conducted customer research to hear from users of the Bundesmann tester who use these instruments regularly, We specifically wanted to understand what the issues were, so that we could develop something to address those needs and improve usability.
A design matched to customer needs
Using customer feedback, we concentrated on developing a James Heal water repellency tester which focused on improvements with usability and accuracy. For instance, TruRain has a 'shower guard' which keeps the operator dry, whilst also controlling the release of liquid. This ensures that testing is accurate," says Neil.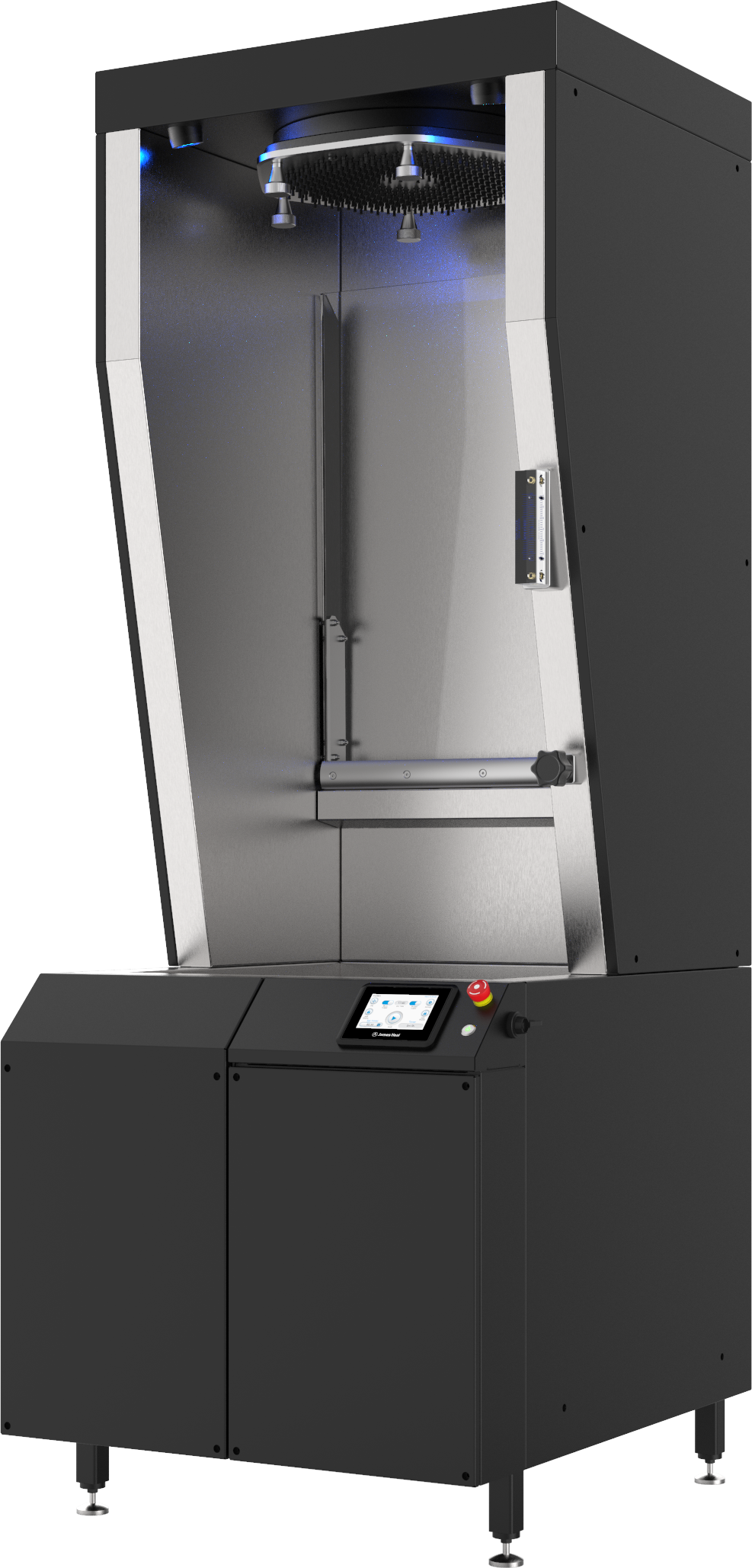 Peter explains, "Like all our instruments, TruRain has been designed with precision in mind to reduce inconsistency and improve the accuracy and repeatability of results."
Key Features of TruRain
An integrated, automated shower guard diverts the water flow before and after each test to keep the operator dry when inserting and removing the specimens. Water can be switched on and off with one button, and a water pressure regulator guarantees consistency wherever in the world the test takes place.
TestWise software is user-friendly, automating the process of testing and alerting the user of when to grade the specimens based on the ISO standard 300 evenly distributed nozzles which produce the raindrops for the test are easy to clean and maintain.
The cups can be easily removed individually using a twist motion, minimising the amount of space required for set up. All four cups can be removed together on their carousel.
Compliant with ISO 9865 – Determination of water repellency of fabrics by the Bundesmann