The Phenolic Yellowing Test Procedure
The risk of phenolic yellowing is evaluated by a 'contact test'.
The procedure is based on a 'test paper', which has been mechanically impregnated with a methanol solution containing the phenolic compound. The test paper is folded along its axis and the specimen to be tested is sandwiched between the two layers.
The sandwich is then placed between two glass plates.
Caution: do not use acrylic or plastic plates.
A standard test package consists of five test specimens and one control fabric — each separated by a glass plate — making a total of seven glass plates. If there are more than five test specimens, additional test packages are prepared.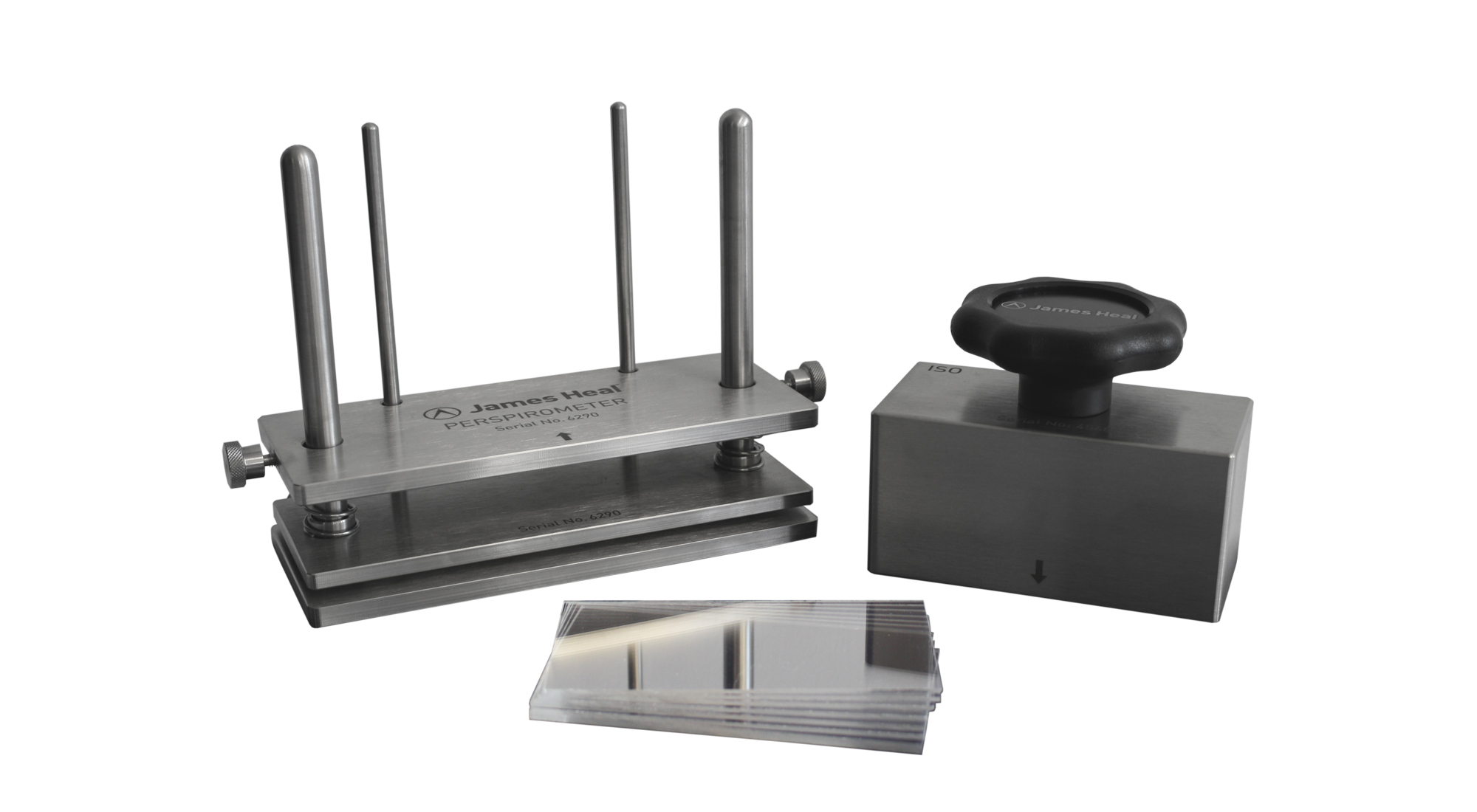 Each package is wrapped in BHT-free polythene film. The packages are closed and sealed with ordinary adhesive tape. To ensure uniform contact between the test papers and the test specimens, the packages are placed in a Perspirometer — up to three test packages in one instrument. The pressure is standardised by the application of a weight. Up to four Perspirometers are placed in an incubator or oven, at a temperature of 50°C ± 3°C.
The treatment time is 16 hours, which permits one day's specimens to be incubated overnight and to be assessed on the following day. At the end of the test, the Perspirometers are removed from the incubator or oven, the test packages are taken out and are allowed to cool before unwrapping. The specimens are then compared with their originals, and the intensity of yellowing is assessed with a James Heal Grey Scale for Staining (or relative yellowness index values).
How do we know if the test is valid?
The test is considered valid, if the control fabric has turned yellow.