Why renew or subscribe?
You may be thinking, why do I need a paid support package – what is the benefit for my operators and my laboratory?
Laboratory Managers, Technologists and Operators rely on James Heal's expert support to increase efficiency and minimise downtime.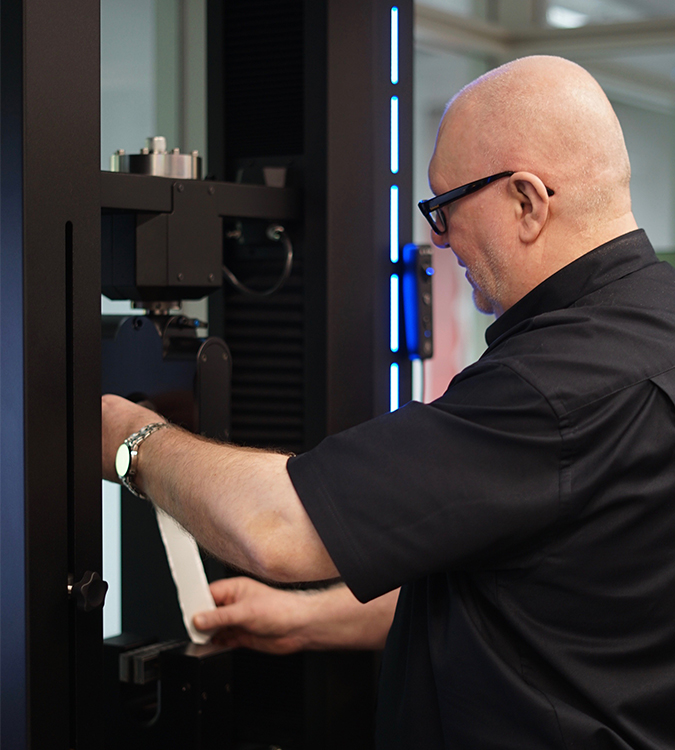 As textile technologists ourselves, we know that providing the best instruments is only half of the equation. Some support issues can only be resolved through specialist advice, diagnostics and applications support for your instrument and software – direct from the experts.
If you have a Titan instrument with TestWise software, and have previously had a support agreement with James Heal that has now expired, you may wish to consider renewing your support package to continue accessing and benefiting from our support services.
Renewing your expired support package is entirely optional, but a TechSmart™ Titan support agreement from James Heal will ensure your continued access to the following exceptional benefits:
Flexible, reliable support: Wherever you are in the world, you can access our free online KnowledgeHub, 24 hours per day, 7 days per week.
Applications Expertise: You'll receive expert support from James Heal for the duration of your agreement – 1 or 3 years. Our support is available to you via our online support system, which gives you direct access to our Technical Experts and Applications Specialists.
Free software upgrades: With a support package from James Heal, you get all of the benefits from our latest software upgrades – at no extra cost to you. Our products continue to evolve via frequent updates/bug fixes. If you want new features, ever-improving usability, the latest standards and test methods, our TechSmart™ support ensures you continue to receive all the latest software updates and significant upgrades throughout the year – for faster, smarter testing.
Peace of mind: If your technicians and operators depend on our instruments and software for materials testing, whilst you may not need to access our support service every day, having a guaranteed direct line of contact to a committed Technical and Applications support team offers fantastic peace of mind that should a problem arise; we are here to help you – wherever you are in the world.